Welcome
Allround Engineering Ltd is based on Slough Trading Estate, Berkshire. We offer a wide variety of metal solutions and produce high quality and cost-effective work. From one-off items to batch production we have the capability.
We maintain a team of highly skilled engineers and sheet metal workers with the appropriate legal, health and safety certificates for working throughout the UK. Call us today, we're happy to give advice and provide a competitive quote and brochures.
We work in these sectors
Construction, Catering, Engineering, Automotive, Schools, Property, Pharmaceuticals, Food Processing and Aeronautical.
Specialists in manufacturing and installing canopies and covered walkways.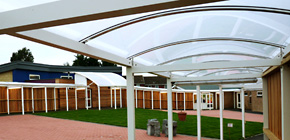 We make all types of access solutions for roof, plant and maintenance applications.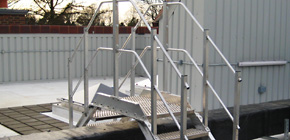 We detail, manufacture and install all types of gates, railings and balustrades.